First of all, vintage Navajo jewelry is our specialty. Tucson Indian Jewelry, located in Tucson, Arizona also represents and sells modern Navajo (Dine') jewelry artists.

Most importantly, here you will find jewelry from every artist from Edison Cummings to Teddy Goodluck to Tim Yazzie.

A small percentage (over 650) Navajo jewelry pieces are for sale on Tucson Indian Jewelry.com, but we have a tremendously larger inventory at our brick and mortar store, The American Antique Mall, in Tucson, Arizona.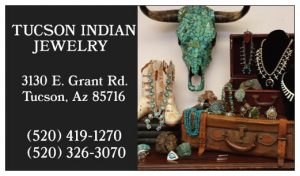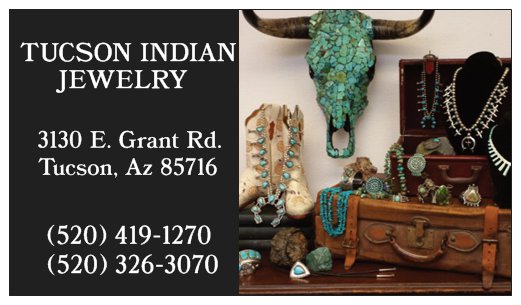 Dwight and Christy Schannep
3130 E. Grant Road
Tucson, Arizona 85716
(520) 326-3070
http.tucsonindianjewelry.com
dwightandchristy@gmail.com